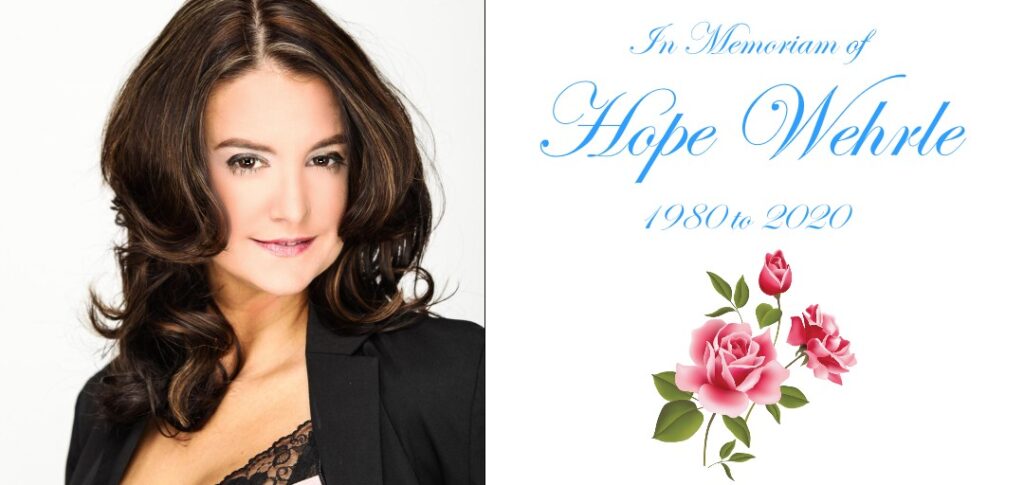 One of the many purposes of the West Orlando WordPress group, and others like it, is to build a community around our common interest of using WordPress for our businesses, non-profits, and personal endeavors. It's fun and informative to meet with others who share this interest and make new friends. Organizers of these Meetups work behind the scenes to ensure that we are meeting both social and informational needs.
So, it is with great sadness that I'm letting you know that one of our organizers, Hope Wehrle, has passed away. Hope was among the very first people to attend our first Meetup in November 2018. From that first presentation, Hope was our "life of the party" who made sure everyone felt welcome, introduced people to each other, helped everyone network, was happy to volunteer for any task, and who sought out and booked new speakers for our group. She was also a multi-year volunteer for WordCamp Orlando and a participant and volunteer in many of WordPress Orlando's events. Her loss in our community will be felt deeply.
I've been in touch with Hope's family and, on behalf of our Meetup, have passed along our condolences. If you would like to individually do the same, they have set up a post on Facebook to memorialize her and to collect donations to her favorite cause, Anointed Community Services International. ACSI helps youth, single women with children, and seniors who are economically and technologically disadvantaged. Please visit https://bit.ly/hopewehrledonations to donate in her honor.
When we are next able to meet in person again, we will have a moment of silence and/or a toast to remember Hope. Her mother has sent us this summary of Hope's life.
Hope Leilani Wehrle
21 June 1980 – 9 March 2020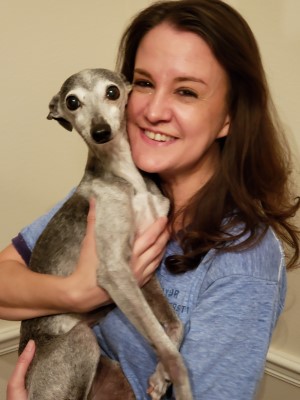 Hope was born in the great state of Hawaii at Tripler Army Hospital and spent her first 18 years with two younger brothers moving from place to place with her military family. From the very beginning her infectious smile, positive attitude, and love of life came through loud and clear. In the 7th grade Hope started her homeschool experience and excelled in everything she did to include playing soccer with her local high school team. Everyone knew that ten minutes after Hope entered a room she would have everyone organized and having a good time. She was quite the organizer and always wanted to ensure everyone was being taken care of.
"Go, Knights!" Hope loved her college experience at the University of Central Florida. So much so that when she finished her BA in Advertising and Public Relations she immediately went on to get her Masters in Hospitality and Tourism Management. If it were up to Hope she would have spent her adult life in school. She loved to learn, she loved the challenge, and she loved the social interaction with fellow students and faculty.
Hope's career included jobs with companies such as Bootie Beer, Compass, and The Golf Channel. It was at the Golf Channel that Hope was introduced to SalesForce and she found her passion. To her parents delight Hope, who detested working with computer-based systems when being homeschooled, found she loved and excelled at exactly that! She ultimately chose to work as a SalesForce Independent Contractor and loved helping companies with SalesForce issues.
Hope will not be remembered for her work. She will ALWAYS be remembered for her smile, infectious positive attitude, and sincere desire to help others. For those that didn't know, Hope had a strong faith and belief in Jesus as her Savior. We know that sometime soon she will, no doubt, have the Angels organized.
The following two tabs change content below.
Rob is a founder of West Orlando WordPress and an online business coach and digital marketing consultant at Webidextrous.com.
Latest posts by Rob Watson (see all)