News & Tutorials
West Orlando WordPress Blog
Our WordPress community blog is where we're publishing WordPress news, tutorials, and guest articles to benefit you in whatever way you use WordPress.
Check it out!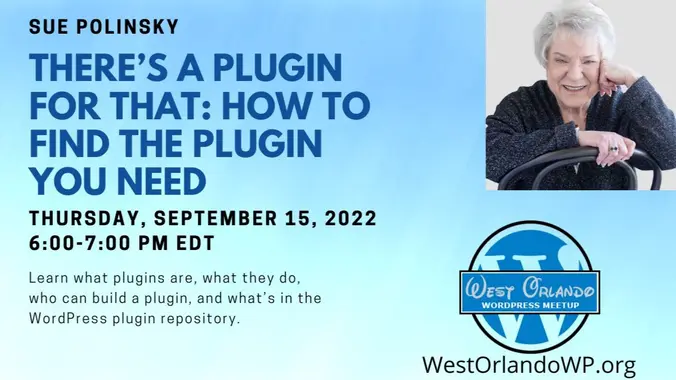 Learn what plugins are, what they do, who can build a plugin, and what's in the WordPress plugins repository.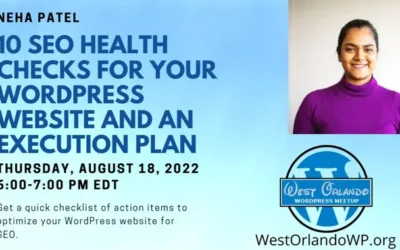 Get a quick checklist of action items to optimize your WordPress website for SEO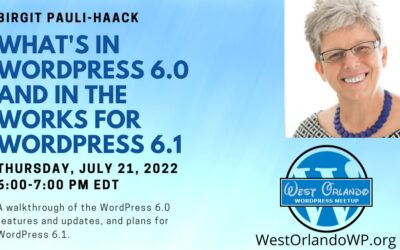 A walkthrough of the WordPress 6.0 features and updates, and plans for WordPress 6.1.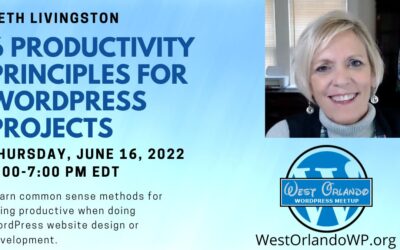 In this presentation, Beth Livingston reveals six universal productivity principles that can be applied to website development. You can even use them for projects such as a fund-raiser at church or even tiling your kitchen floor!